Hanging Around
"Hanging Around" allows Anthony to utilize his creative imagination by inking six humorous characters and nine heads to paper.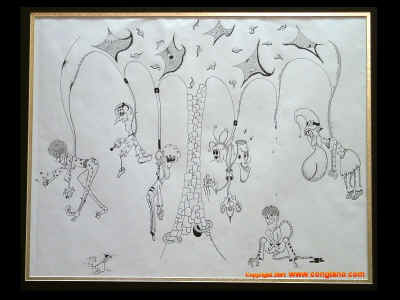 Composition is key, as he suspends the finely meticulous group from a most unusual family tree.
This work is a fresh escape from some of his more powerful compositions, and is a reminder not to take life too seriously.
24"X18"
Click the picture to see a larger image