Zebro Birds
At first glance, "Zebro Birds" may appear to be only a unusual design but, with a closer look, a composition of four abstract birds emerge.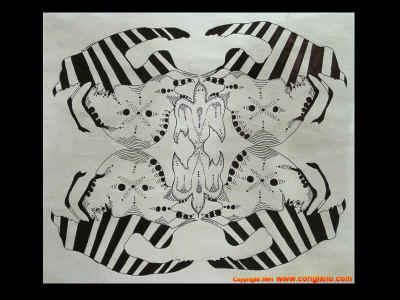 The first stripped bird is repeated four times in each corner, the second, with a larger belly, is under the first and shows up four times as well, the third is mirrored only twice and faces both north and south in the center of the piece.
The discovery of the the final bird we'll leave up to you.
16"X14"
Click the picture to see a larger image