Angel
"Angel" is one of Anthony's first black and white pen and ink works, it is also one of his most beautiful and elaborate creations.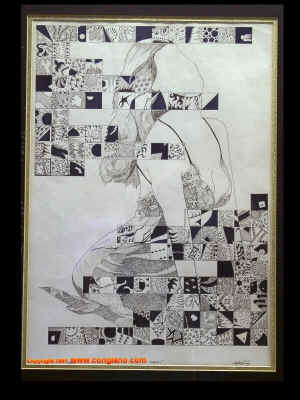 Each cube is completely individualistic creating over one hundred and nineteen separate pictures.
Upon closer examination, you will discover that each, which fall against the model, merge with her outline, so that the detail doesn't merely lay over her but, actually becomes part of the figure.
Angel was chosen for the cover of Dyno-Rad Art's "The Unknown Starving Artists of New York" publication in 1994.
24"X18"
Click the picture to see a larger image