Bushwhacked MP3

From guitar to keyboards to drums, Anthony Congiano has wrapped himself up in music since an early age. He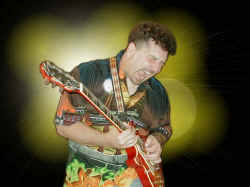 bounced through many instruments but by the time his High School bands turned to into Club Bands, AC had focused his sites on the guitar.
Then borrowing from his earliest song writing inspirations, Anthony concentrated on settings his poetry to music.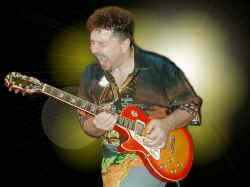 Today, with original songs featured on both Reaction CD and Rodell Records, along with winning Mcquin's Song of the year with "What a Way to Go" then wowing them at Guitar Armageddon and this year at Speed Thrills, AC proved he can light up the fret board with blazing speed and still carry on merging cutting edge New Millennium Rock n' Roll with Classic Rock influences.
Click the spinning CD to hear MP3 clips from AC's Hammer on my Thing CD

This site features the Art, Music, Photography, Poetry and Writings of Anthony Congiano featuring new music, original music, music, MP3, MP3ís, rock, rock n roll, Kramer, les Paul, guild, G&L legacy, guitar, Marshall, Amplifier, unsigned, unsigned artist, new music, original music, music, MP3, MP3ís, rock, rock n roll, Kramer, les Paul, guild, G&L legacy, guitar, Marshall, Amplifier, unsigned, unsigned artist, tab,