Anthony Congiano
Our Artist was born and raised in New York and began acting and performing at an extremely young age. As a child, his parents fondly recall him playing Air Guitar to his Mom's "Meet the Beatles" album before he could even read. Identifying the LP only by its cover and the four blue tinted faces.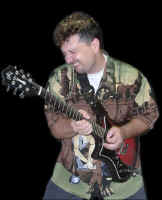 Anthony studied acting at Shakespeare & Company in Lenox Massachusetts, focused on Character Development with Matthew T Carlson, trained in the styles of Uta Hagen and Lee Strasberg, and was coached in Technique and On-Camera with Bob McAndrew.
Before working in Television & Film, Anthony spent a year cutting his teeth on stage at the 13th Street Repertory Company in NYC; performing in 3 plays, "Conversation with a Kleagle", "A Christmas Carol", and as Lt. Maryk in "Caine Mutiny Court Martial".
During this time Anthony persistently penned new poetry, setting many of his words to music, prolifically created new black & white pen & inks, and greatly sharpened his Photography skills.
In early 2013 Anthony first appeared on Television as Charles Carneglia in NatGeo's Rise & Fall of Gotti; followed by supporting roles on "Monsters Inside Me", "My Dirty Little Secret", and as Dominic Dipuccio on "True Crime with Aphrodite Jones".
Musically AC was one of the winners in Rodell's Nationwide "Sounds from the Underground Contest", with original songs "So Low Solo" and "Front Row O". Also, his song "Where Went the Other Day" was featured on the "Best of the Unsigned Bands CD Reaction Volume 7".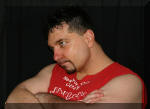 In mid-2013 Anthony's small featured part on the independent film "City of Gold" was upgraded to a Day Player role and paved the way for priniple roles in features such as "The Culprit", "Thanksgiving Day" and as the lead detective Steve Riley in "Scars of a Predator".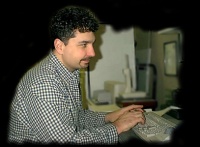 Between acting gigs, Anthony shot 3 presentation, and 2 runways shows during Fashion Week 2014 for A Detacher, Trina Turk, Rebecca Vallance, Houghton, and Jay Godfrey.
In 2014 Anthony will appear in two television pilots, Ice-T's "Taking East New York" , Ken Kushner's "The Psychotics" and is currently in talks for a principle role in a SAG feature film.
Anthony Congiano relentlessly strives to surpass the boundaries of artistic exploration while reaching new plateaus of innovative expression and 2014 looks to be an amazing year! .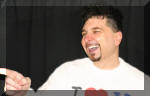 This site features the Art, Music, Photography, Poetry and Writings of Anthony Congiano a, new, artist, artist, poet, photographer, writer, musician, guitarist, liberal, a, new, artist, artist, poet, photographer, writer, musician, guitarist, liberal, a, new, artist, artist, poet, photographer, writer, musician, guitarist, liberal, a, new, artist, artist, poet, photographer, writer, musician, guitarist, liberal, new, artist, artist, poet, photographer, writer, musician, guitarist, liberal, a, new, artist, artist, poet, photographer, writer, musician, guitarist, liberal, a, new, artist, artist, poet, photographer, writer, musician, guitarist, liberal, a, new, artist, artist, poet, photographer, writer, musician, guitarist, liberal